When you think of a trip to Vegas, sobriety is definitely not a first thought. I wouldn't even put it in the top ten thoughts, unless you are sober like myself. But, I have been there numerous times, to the point of losing track, and it's certainly possible to have a sober and fun trip to Las Vegas.
Enjoy the Food
There is some amazing restaurants in Vegas, particularly from some excellent and renowned chefs. It's not just buffets in Vegas, and some amazing food is out there for the eating.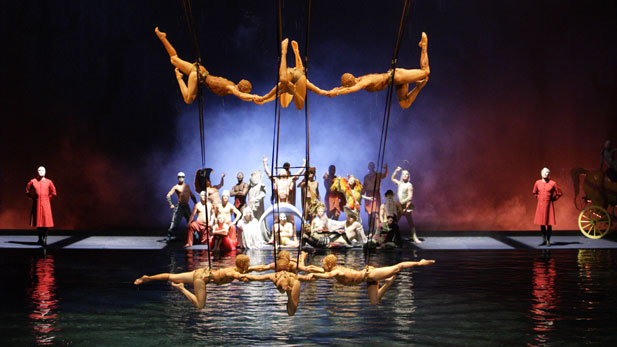 Go To A Show
Whether it's a concert or Cirque du Solei, Vegas has a plethora of shows, and it's a huge event to go and see a famous show. Look into the headlining if you want a big show, or maybe check for a smaller show for a hidden gem.
Explore the City
Easy entertainment is just walking around the Strip, going in and out of iconic hotels and enjoying the sites. And you will never know what you'll end up seeing inside a casino randomly in the afternoon.
Stay Somewhere Exciting
Pretty much every hotel has a thousand things to do, and not just a thousand slot machines. Circus, Circus has a theme park, New York New York has a roller coaster, and countless hotels have pools, movie theaters, and so much more. You'll never be bored in hotels in Vegas.
What are activities you like to do in Vegas? Let me know below!