I have been a long time Pentatonix fan, way back when they were competing on The Sing Off. And now they have released their 3rd full-length album Pentatonix.
Pentatonix is an American a cappella group consisting of only 5 people, which for acapella is quite small. They formed in 2011, the same year they competed on and won The Sing Off. From there, they took off into stardom, including multiple international tours, having a cameo appearance in Pitch Perfect 2, and being Grammy winners for their Daft Punk medley. And now they have branched out of only doing covers of popular music and now have released a fully-original album.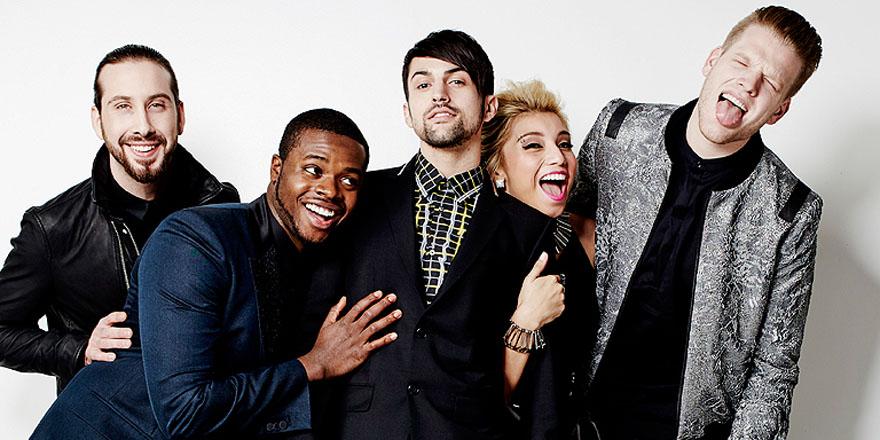 I listened to the Deluxe album, which has 3 additional songs that are covers, which they released videos for prior to the album release. I'm only going to focus on the original work, because if you've followed PTX for a while, you know they can do cover well.
Can't Sleep Love is one of the songs that was released prior to the album with a music video to help promote the album. This song keeps getting stuck in my head, particularly the beat and the background vocals, which set the tone for the whole song.
My favorite song on the album is probably Sing, because it has so much energy in it. It contrasts Can't Sleep Love, which just shows off how versatile and talented they are as musicians.
Another great song is Rose Gold, which has a Lana Del Rey vibe to it. It also shows off the vocal range of Scott, the group's frontman. It's a very romantic song.
Other notable features on the album is the guest vocals of Jason Derulo on the track If I Ever Fall In Love. Honestly, he fits in well in the song, which I found surprising because you would think he would stand out much more. The deluxe album also includes their covers of Cheerleader, Where Are U Now, and Lean On.
The album as a whole is great, and I can hear how much they have grown since 2011 just through their music. You can listen to the entire deluxe album on Spotify, along with the rest of their amazing albums, including their Sing Off performances.